Remember last week when I showed you our bathroom? And how to make the curtain I had in it? Well, today I am talking all about another DIY project I did for my bathroom. Extreme makeover- stool edition. See this boring stool?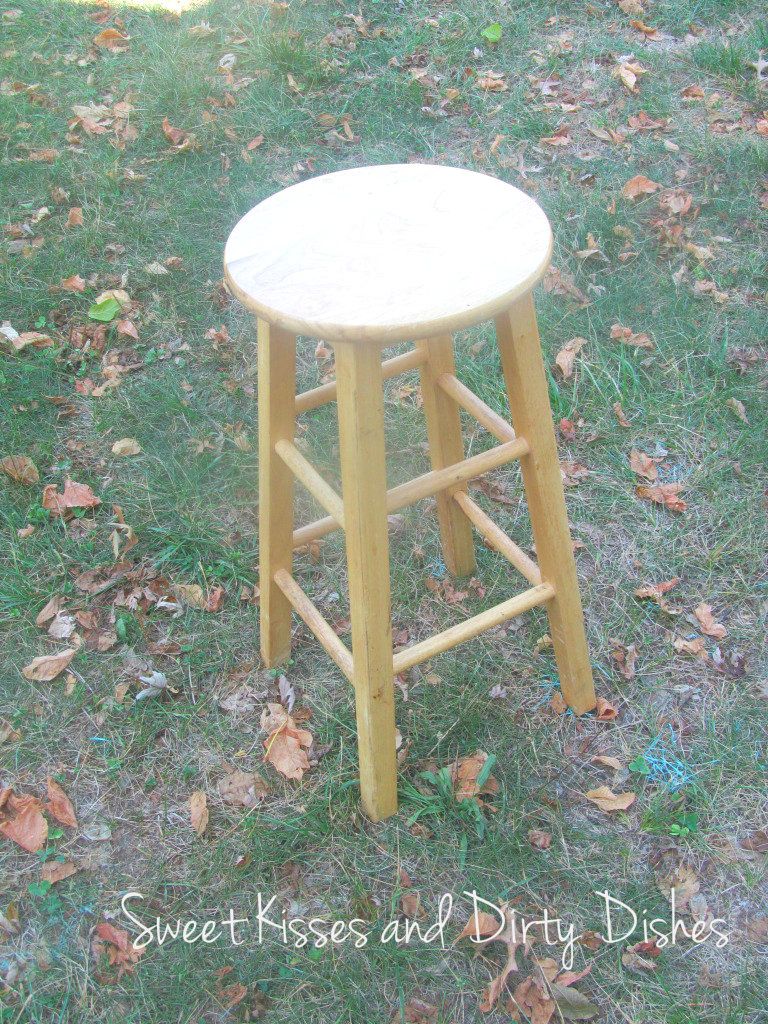 Meet boring stool.
Well, it has served us well. Especially for being a dumpster dive find. But, we no longer really needed it as a bar stool. Or as a side table as it served must of it's time with us. So, it got put it to use meeting another need. A step stool for my little man, and one to sit on by the tub. No, it does not look like a boy step stool. I designed it for our bathroom… not him.
First I cut the stool down. Ok. I started to cut the stool down. Then had Mark finish it for me. I will admit it, I stink at using tools. Mark cut it down in the time it took me to go in by 1/4″. Measure from the bottom of the leg up the side on all three exterior corners of each leg, then draw lines to connect those places. If that still fails you, you can glue a magnet to the bottom of one of the legs to make it even. *whistles innocently*
After you cut it to size it is time for a few coats of paint. Stripping an old stool is not my idea of fun, so I used homemade chalk paint. All you need is 1 t unsanded grout to one cup of paint. Then you have a paint you can put over varnishes and stains. Brilliant I tell you. The top of the stool did get sanded, so I could glue fabric to it.
I feed them. I clothe them. I put them to work. With old
sandpaper and a piece of wax paper.
One layer of black, then another layer of sky blue once that was dry.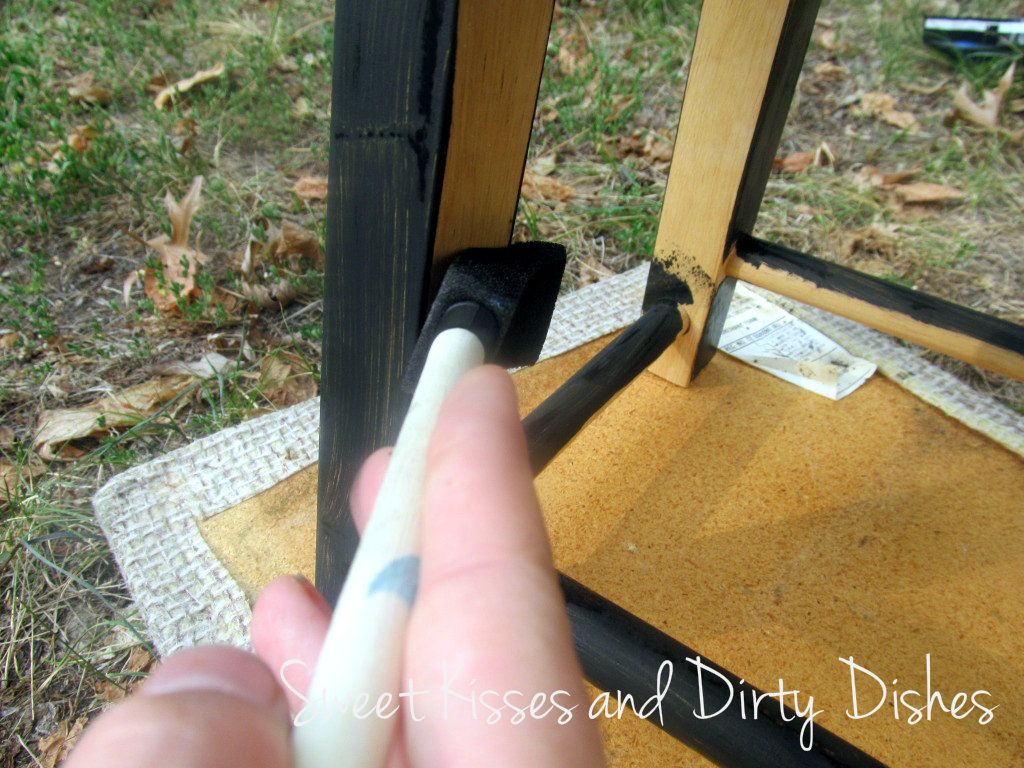 I wanted to have a fabric circle on top, so I spent forever looking through my fabric finding just the PERFECT one. Ended up it was not the perfect one… but we will just pretend it was. I laid the fabric on a piece of wax paper and coated it with some elmer's glue that had been mixed 1:1 with water. While it was still wet I used a rolling pin to make sure it was nice and flat.
I put the stool upside down on a piece of paper and traced the circle. Once my fabric was dry I used that as the pattern to cut out my circle piece of fabric.
I used the same elmer's glue to coat the top of the stool, then lay the fabric on, smooth out and coated it again.
Almost done!
To finish distress the furniture by lightly rubbing it with 180 sand paper. Rub up and down gently. Rub diagonally gently. Rub across gently. Be patient. It is a slow process.
TA! DA! What do you think? All in all this stool cost me $0 out of pocket, because everything was leftovers from different projects, and the stool was dumpster dived.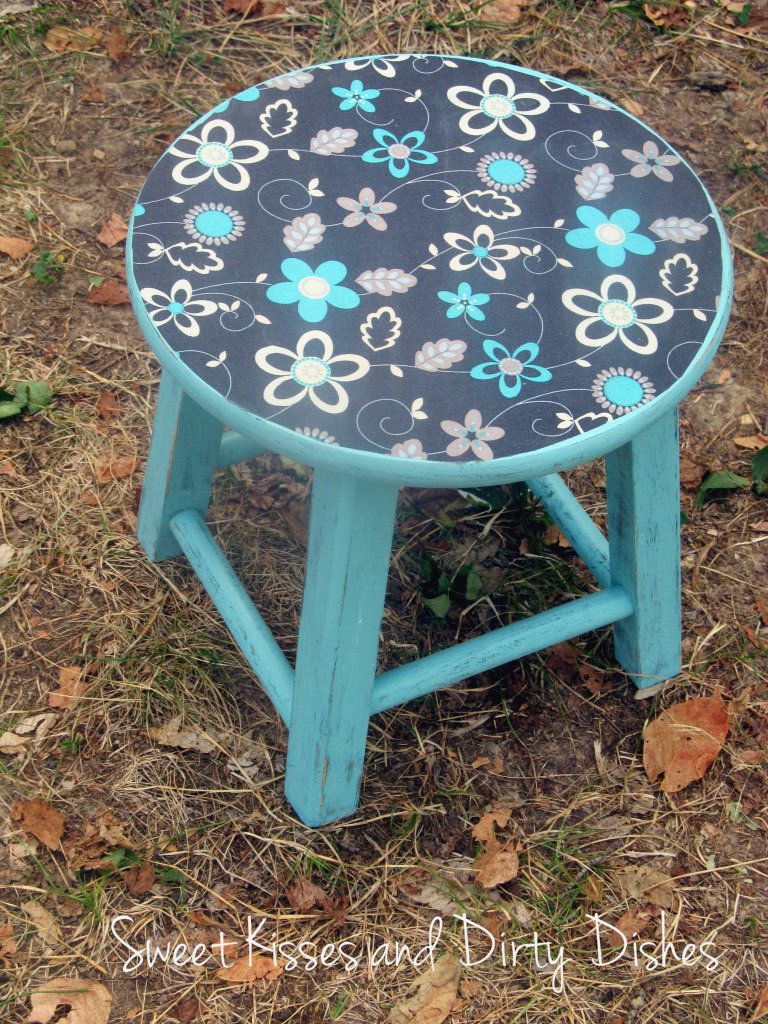 DIY Toddler Step Stool
Frugal Fridays @ Life as Mom
Weekend Whatever @ Whole Intentions
Friday Homemaking Link Up @ Homemaker By Choice