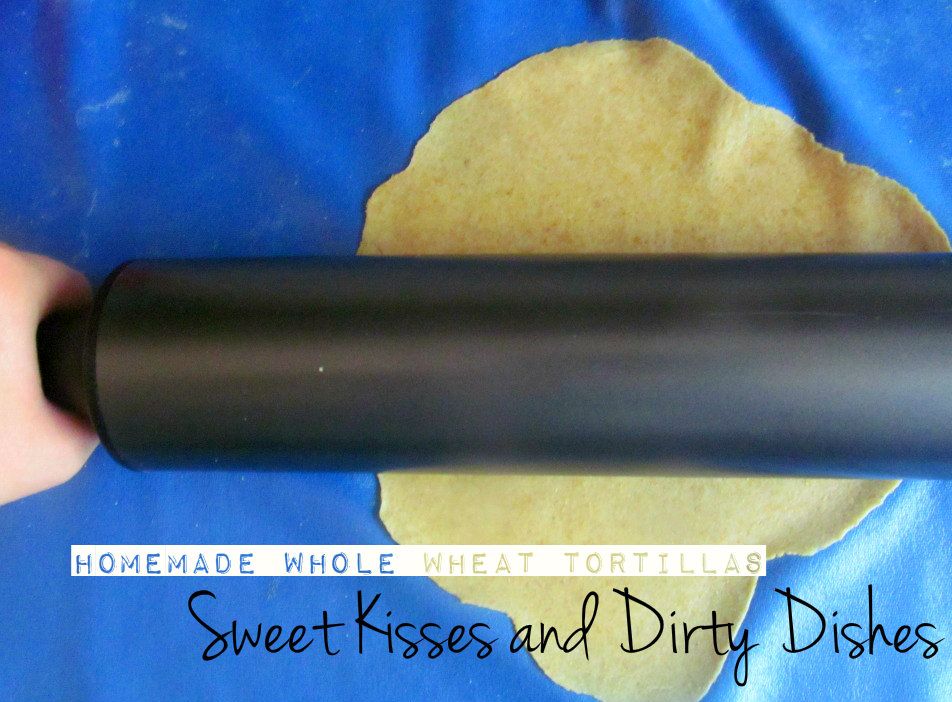 Ah, homemade tortillas. They are incredibly simple to make yes, but also time consuming. They are one of the most frugal breads you can make, but I would not make tortilla for frugality alone. However between the ingredients in store bought tortillas, and a few sensitivities in consideration, I decided to make them again.
My verdict? I have already made them another time and plan to make them every few weeks. They are actually very fun to make, and cheaper then going to the gym… is it bad that making 30 tortillas made my arms ache quite a bit? Lastly, the taste is FAR superior to anything in the store. So, time consuming or not. They are a winner.
Homemade Whole Wheat Tortillas
2 cups whole wheat flour
1 t baking powder
1/2 t salt
2 T butter or lard
1/2 c very warm water
I actually made a triple batch or Wednesday which is my baking day. I had fresh tortillas as our main bread that week. It was very nice. It took me about an hour of work. 
Mix together the dry ingredients.
Grate the butter into your bowl with the flour.
Cut the butter into the flour until you have cornmeal size pieces.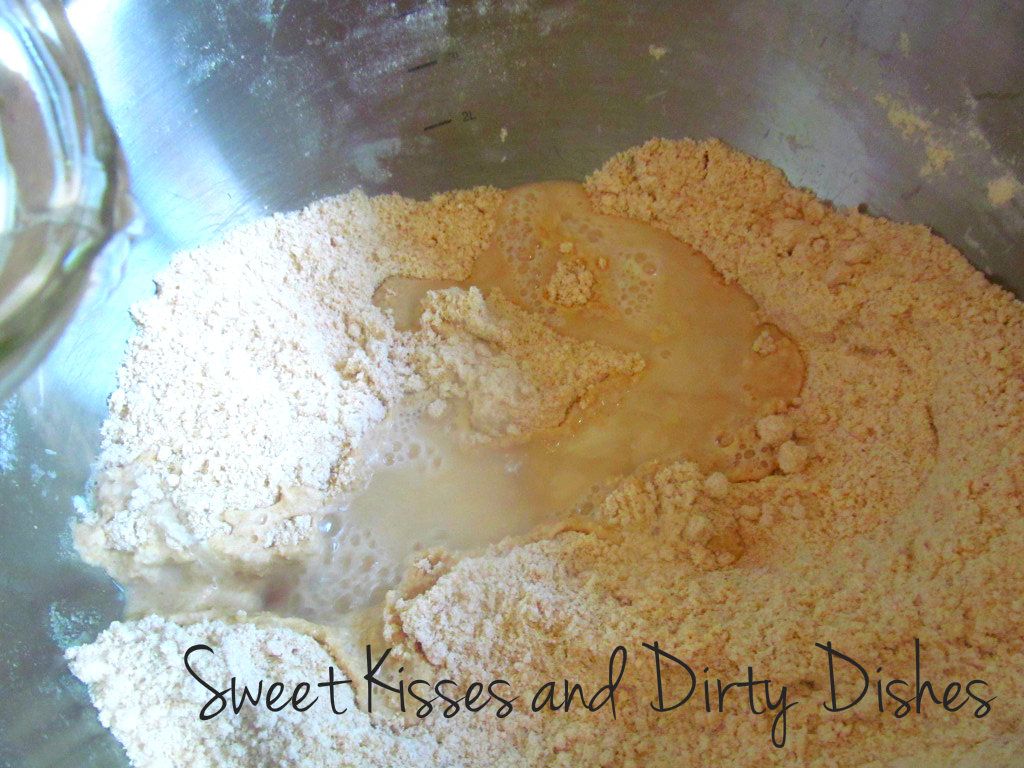 Pour the water in and mix until combined.
Knead about 10 times until everything is well incorporated.
Divide the dough into 10-12 size portions. If you have a scale that is about 0.75 oz. The ball I have in my hand is actually a bit too bit. I did 1 oz the first time around and they were a little hard to work with they were so large.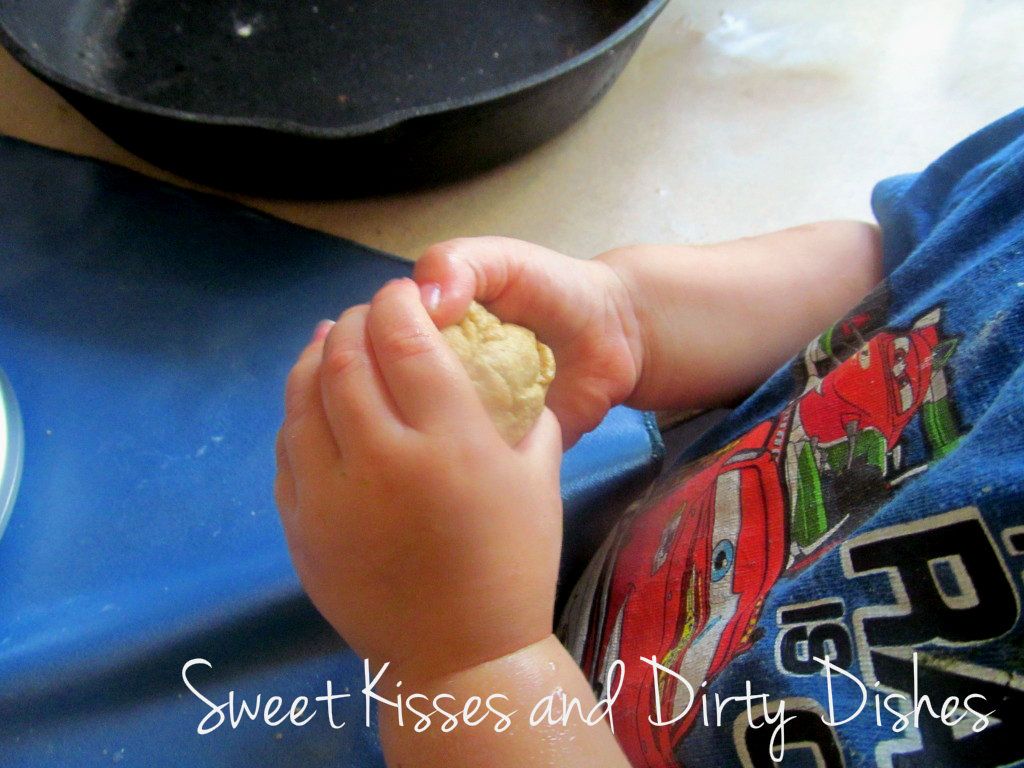 This is the fun part.
Let the dough sit for at least 10 minutes, 30 is better. Do not skip this step as it is essential for the dough being workable.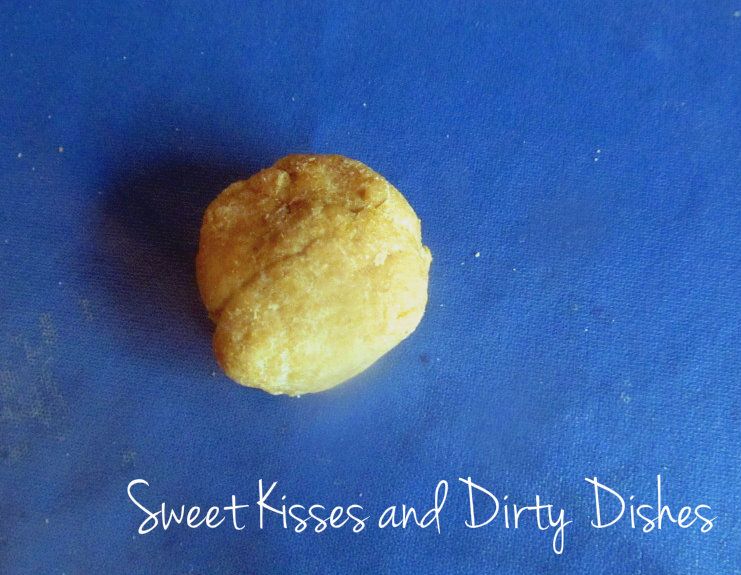 Take a ball and put it in the center of your working area.
Efficiency Tip: I have a large piece of serged PUL that I use for things like this. It is amazing! I did not even need to flour for these tortillas. After I am done I fold it up, take it outside to shake it out then put it in the dirty laundry basket. Since I almost only bake on Wednesdays I do not need it often, but it has made my life much easier. I am a LOT more willing to make biscuits, breads, cinnamon rolls, ect. now. It is about 36″ by 36″ so lots of work area. It is a bit costly ($10-13) to get that much PUL, but I have found it to be well worth it.
Roll out the dough. THINLY. Almost all homemade tortillas I have had were simply not rolled out thinly enough. It is the secret to them working. But, don't roll SO thinly you can see the light through them. I rolled out a touch less thickly last time and they puffed up better.
Tips for Better Rolling:
Go slowly and use pressure. That way the dough will stay on the work surface and not roll up onto your rolling pin. If you are having a lot of trouble with it shifting go slower and heavier.
Use a good rolling pin. I have the OXO Good Grips Rolling Pin and love it! I actually got rid of my marble one in favor of this one.
Get high. If your work surface is too high for you start saving up for a kitchen remodeling. Or stand on a low stool. You need to put your weight into it. 
This dough rolls easier when slightly warm. I actually warmed mine in the oven for just a few minutes.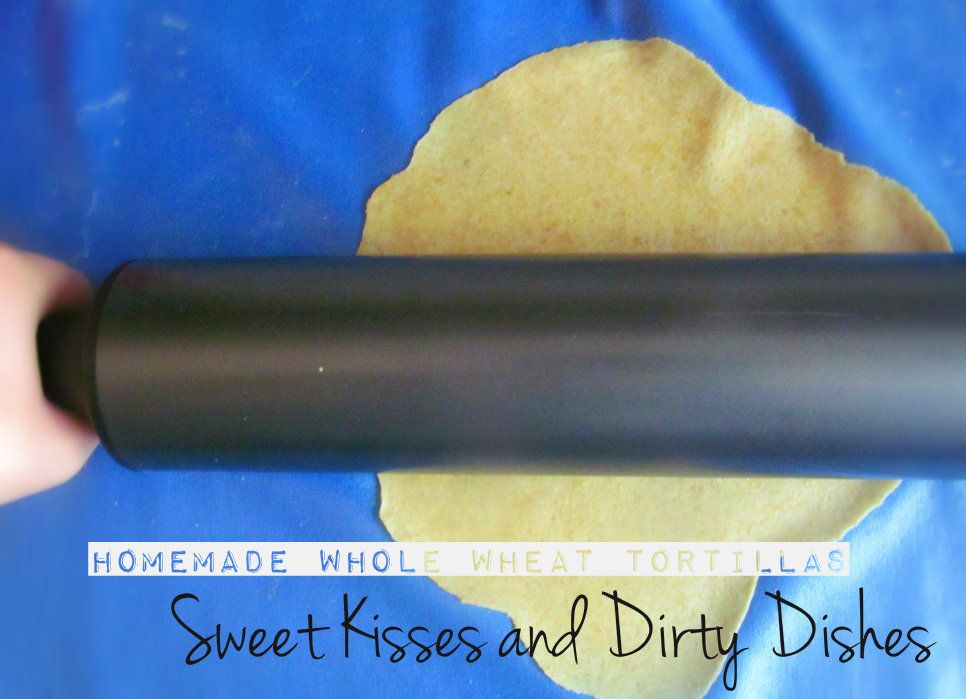 Stack the raw tortillas with a thinly layer of flour coating them.
Cook the tortillas on a hot skillet for about 30 seconds on each side. They should start to puff up and get brown in spots on the bottom. Do not overcook. That is another secret to flexible homemade tortillas. If you want a crispy tortilla that is fun to eat, but not good for wrapping you can leave it in for a longer and let it crisp up.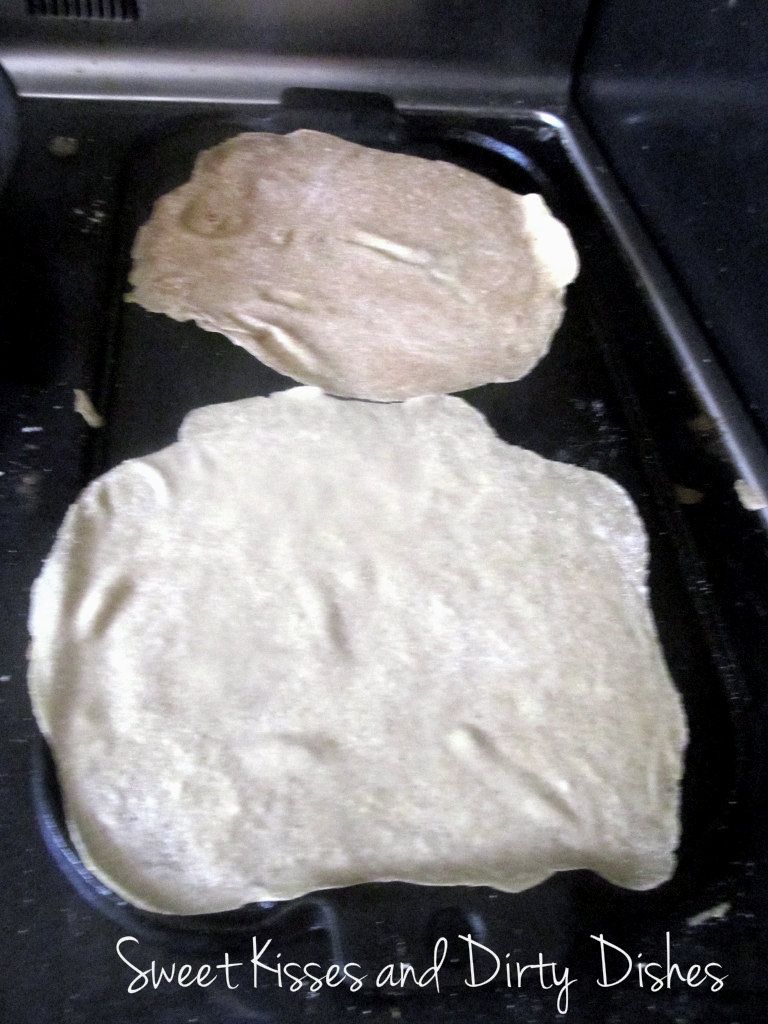 These are really delicious. Use them for your favorite fillings and toppings, or toast them with a little butter, cinnamon, and sugar. YUM! If you toast them with just butter they will get crispy like crackers. Just keep an eye on them, they burn quickly.
Store in the fridge, but warm up if possible before using them as it helps them be flexible.