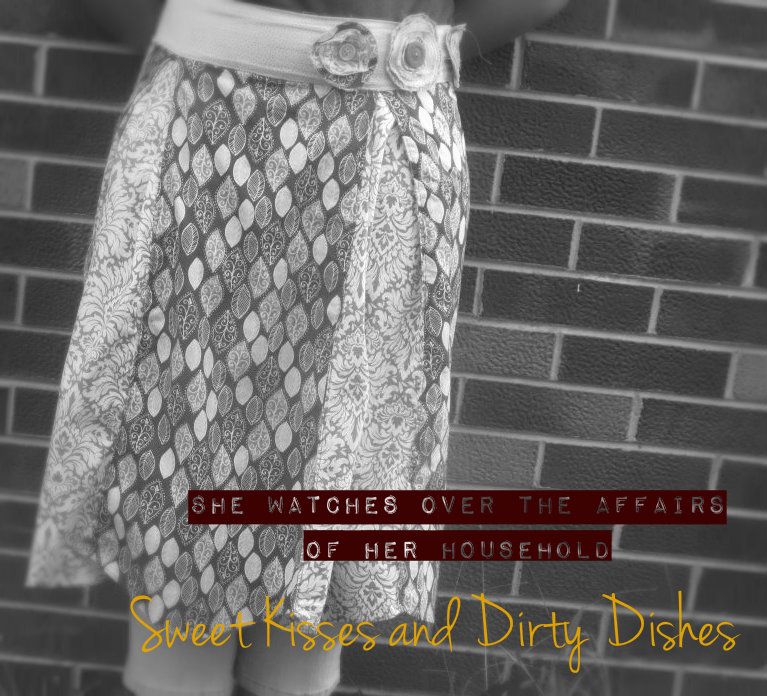 I do not know about you, but I feel like I have learned a lot. Over the last 7 weeks homemaking has been on the forefront of my mind, and that in of itself was a blessing.
I encourage you to read the other 5 in this series:
Week 1- Can He Safely Trust Me? + The Willingness to Keep A Home
Week 2- Establishing a Homemaking Mission Statement Through Counsel
Week 3- Beginning to Be ABLE To Keep a Home By Fixing Some Problem Areas
Week 4- Priorities
Week 5- The Beginning of a Plan 
Week 6- I had to take of for personal reasons. God told me to, so it is alright.
Week 7- A Willingness to Learn
I also learned a bit about running a series. This was the first series I have attempted, so my apologies for the hiccups. I did not realize the importance to have a concrete plan ahead of time and most, if not all, your posts already written or at least outlined. Thank you for your patience with me. I really appreciate it. 
This is the last week I will be doing it as a weekly series. I will be talking more about the will, ability, goal, and plan to keep a home though. There are so many things that I was not able to cover in this series! If there is anything you take from this series, it is what I talk about below. Learning.
A little bit of history
If you have heard this, I am sorry but I think it bares repeating. When I first got married I did not have the first clue about keeping a home. I did not know that you could have plans to help you accomplish your goal. My goal was vague "keep the house clean", but with no plan or know how, it was impossible.
Every mess out there was staring down my neck at the same time, they needed to be cared for right then. Overwhelmed, I went and cooked (making a horrid mess in the kitchen) or crafted (once again making a horrid mess). I then beat myself up about it, and said "I just need to spend more time cleaning".
Oddly enough, I spent a TON of time on trying to keep a home, but not necessarily effective time. I spent far more time then I do working on it then now, and my house was 3 times as bad. I joked about owning a pet tornado. The sad thing, is that is what it looked like. That was pre kids!
Seeking help
After a while I began seeking help. I actually began realizing there might be a way to do it from blogs* then began asking and reading. Many ladies poured into me and gave me advice. Things like rinsing dishes as you cook. Really? Ok, that makes sense.
I still lap up any info I get, and actively seek it. Little pieces of advise like "enjoy the journey" or "American women work so hard, do not be so hard on yourself." and jokes like "it is a well-loved, not dirty, kitchen" have truly blessed me and encouraged me.
My husband is also very encouraging and when I just want to give up completely on trying to learn he reminds me how much I HAVE LEARNED and how far I have come.
Being asked for help
I did have one lady who looked at me like I was an extra terrestrial creature when I said I struggled to keep a clean house and said "well, you just have to do it." That was not helpful and I did not ask for help anymore for a while, but many ladies were very sweet and gave me genuine advise and counsel. She did not mean to be mean, but it still hurt. If you have a friend asking for help, be sweet and understanding. Please. End of rant.
I actually have been terrible about letting anyone ask me for help. Since I was (is…) always beating myself up about being a horrid homemaker I would refuse to share any info I did have- such as budgeting, cooking from scratch, and homemade body and cleaning products. I truly regret that. Many of the ladies who asked me about those things were the very ones who helped me.
And the point of this…
I want to challenge you to have the mentality of a student. One of mom's goals in homeschooling us was for us to love learning. I think she did instill that in us, and I am very grateful for that. Having the mentality of student opens up so many things.
In order to do new things, we must be willing to learn. Both through experience, and through actively seeking knowledge.
Embrace learning- it is one of the best things out there. Embrace being willing to fail- and then to keep going. I am a firm believer that failure can be success if you go from it knowing a bit more then when you started. Embrace being willing to be a servant teacher- one who is willing to teach when asked to, or directed by the Lord with a meek and gentle spirit.
Many things do NOT come naturally. Keeping a home, loving our husband and children, even being kind, are things older women are instructed to teach. Therefor younger women need to be willing to learn. So, be willing to learn, be willing to teach. Because that is the beginning of growing.
Then they can urge the younger women to love their husbands and children, 5 to be self-controlled and pure, to be busy at home, to be kind, and to be subject to their husbands, so that no one will malign the word of God. Titus 2:4-5