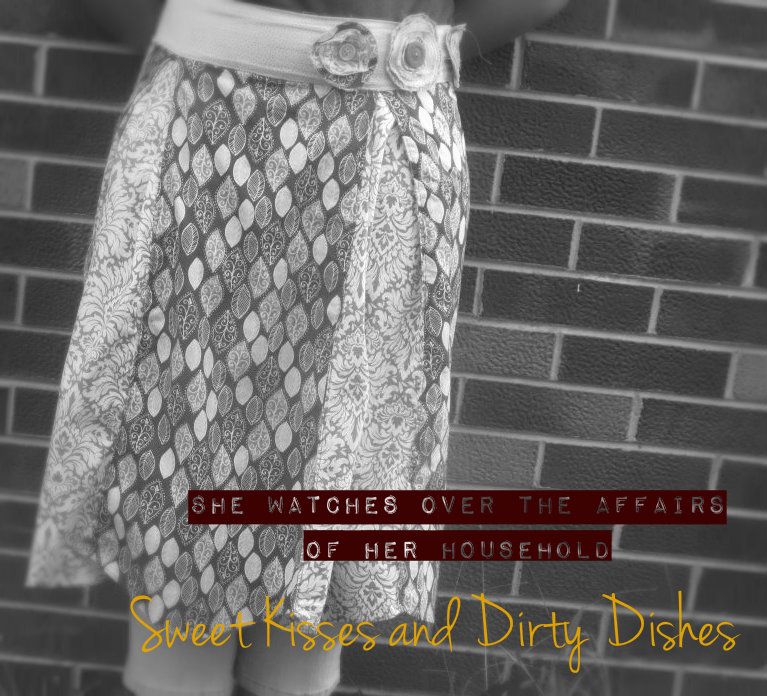 Bet you never thought it was coming. Well, it is here. And, it is all about priorities. Let us just say I had a LOT of priorities over getting this written for Monday morning. 


Well, how did you do? Did you fix some outstanding problems you had? Tell me in the comments.
I did not get to the shoes, but the kids clothes were organized better.
I went ahead and put a baby lock on my turn-about cabinet and my Tupperware cabinet. I did. And failed. So, as soon as Mark is able… he will.
My toy library has been updated. We just had too many toys out. At some point I need a way to store them that CAN NOT move. My baskets disappear, making having a home for the toys a challenge. But, it is improved.
I also organized and decorated my upstairs desk. It will no longer be as tempting of a "landing" spot, and we have a simple organization in it for where the things I need to deal with are, so no more lost checks!
The best way to "fix" a landing spot is by decorating
it. Simple organization inside the roll top desk means we no
longer really need it to be a landing spot. Now just to get an
end table in our family room so the books we are currently reading
have a home.
Week 4 – This week is a bridge between ability and plan. Priorities. Remember, you need four things to be able to keep a home.
The will– If you struggle with this keep taking it to the Lord.
A goal– Do you have a homemaking mission statement?
The Ability– This would be know how, fixing outstanding problems, and not having TOO MUCH stuff to take care of. A simple, well organized, home is one that is able to be kept.
A Plan- Just how are you going to do it?
I would love to spend more time on each of these, but we will not be as part of this challenge. They are each way too deep of a topic to cover in a few weeks. You will see more on them around here. I actually started this blog as a way to chronicle learning to keep a home, and it became more of a food/kid blog and marriage and homemaking sort of fell by the wayside. But, I will be taking them back up in my writing here.
Priorities- what are they? In the short, a priority is something only you can do. Make sense? Only you can work on your relationship with God. Only you can be the helpmeet for your husband. Only  you can be mother to your kids. Only you can take care of yourself. Only you can be the keeper of your home. NOTE: That does not mean only you can do the work to keep the home. In theory anyone can sweep, cook, or clean. But not anyone can be the keeper of your home. I hope that makes sense.
Priorities can be tricky. They can appear to change from time to time. It is about pouring yourself into the most important task at hand. AT HAND. Grabbing one things (ex. spending time with kids) and clinging to it as if it is THE MOST IMPORTANT thing all the time, can lead to a very imbalanced life where many priorities fall by the wayside. During different days, hours, or even moments different things need our attention. 
 If you have liked SKADD on facebook (and if you have not I suggest you do, I put a lot on there) you know that from Thursday till Sunday we had 19 people, sleep here, eat here, or just visit here. What was my priority during that time? Keeping the floor in a perpetual mode of shining. Or not. It was to fellowship and relationships. There was a lot of laughter, games, eating, talking, and playing. It was an amazing weekend!
The house afterwards needed some attention though, as my priority was not to do a lot of cleaning while people were here. Usually we do that on Sunday evening after a restful day, but we actually went to visit with a dear couple that evening. A much needed visit where they counselled us a lot. It was so sweet.
Monday came around and I needed to do laundry as our washer machine had broke, leaving me with two weeks of laundry. I needed to do dishes from the weekend. I needed to complete a few outstanding projects. What was my priority that day? It was NOT spending all day playing with the kids.
Today comes around and the kids are coming off a crazy weekend, plus a day of their mom being extremely busy. A big priority today is to spend some time relaxing with them. A walk to the library to return some DVD's and then some reading there will be happening shortly. Several busy, unusual days can be rough on littles as fun as they are. Then later we are having guests so preparing a meal for them, and to finish the laundry will be my homemaking priorities.
As different as these days look in all of this there were my two main priorities. Relationships and caring for those I love. The two biggest priorities in homemaking is to create place that facilitate relationships and healing, and to care for the family. Homemaking is a service to our family.
The Challenge- This weeks challenge is not really much of doing, we will begin more with doing next week for now I want to have time to dwell on the concept of priorities. Over the next week think and pray about some ways your homemaking cares for your family and facilitates relationships (priorities in homemaking).  Write them down. 

Be thinking about some specific priorities too (eating dinner, keeping a simple home you can relax in, having an open home ect.) as we will be talking about those next week, and start working on a plan to accomplish them.